See The Farm
[Home (Rocky Gardens)] [Previous] [Search] [Garden Questions] [Tip of the Week]
Links below for additional pictures of Rocky Gardens CSA and Members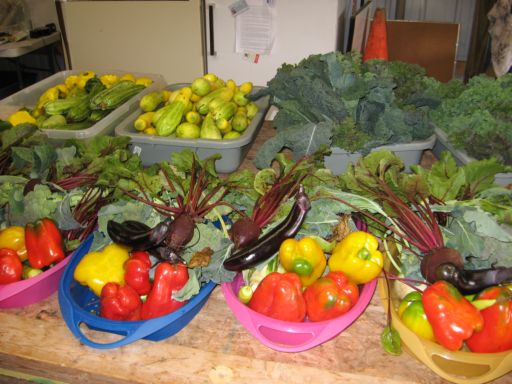 Bright colors, good food!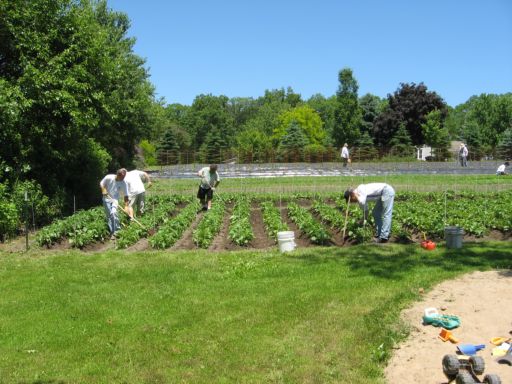 Glorious Workday/Potluck, lovely day!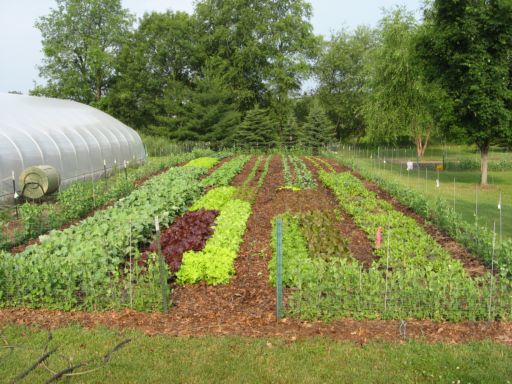 A well tended Vegetable Garden looks every bit as lovely as a flowerbed.
Click on the links below to see more pictures of Rocky Gardens CSA and Farm.
Summer 2007 See a little of what goes on during the growing season.
Summer 2006 A few pictures of the 2006 season.
Children's Garden September 1, 2003 - A lot of things in a small garden.
Hoop House, December 7, 2002 - Low temperatures and wind but with the help of several friends we got the cover on.
Summer 2002 - These pictures show our summer gardens, our fall harvest party and a lot of our members having fun.
Workday, May 11,2002 - So many busy CSA members make the gardens grow.
Early workers -Every where you turn there is another job to do.
Barn pictures - Construction pictures of our new barn.
Early farm pictures - A few pictures of what the gardens looked like before the work day.